Our « Savoir faire »
POGET Oysters are the result of a « savoir-faire » which has been built up throughout the years.
The story of the oyster in the Marennes-Oléron basin begins in the first days of summer when the temperature of the sea rises to about 25°C.As a result of an external shock often due to a change in temperature, the male and female oysters release their gamets along the currents and the eggs are fertilized in their natural environment. About ten days later, the larvae begin to secrete a shell on which a foot appears. The larvae are going to seek to cling to anything, a rock, a boat or collectors of different kinds set up by the oyster-farmers. These supports are meant to make harvesting easier in the spring time.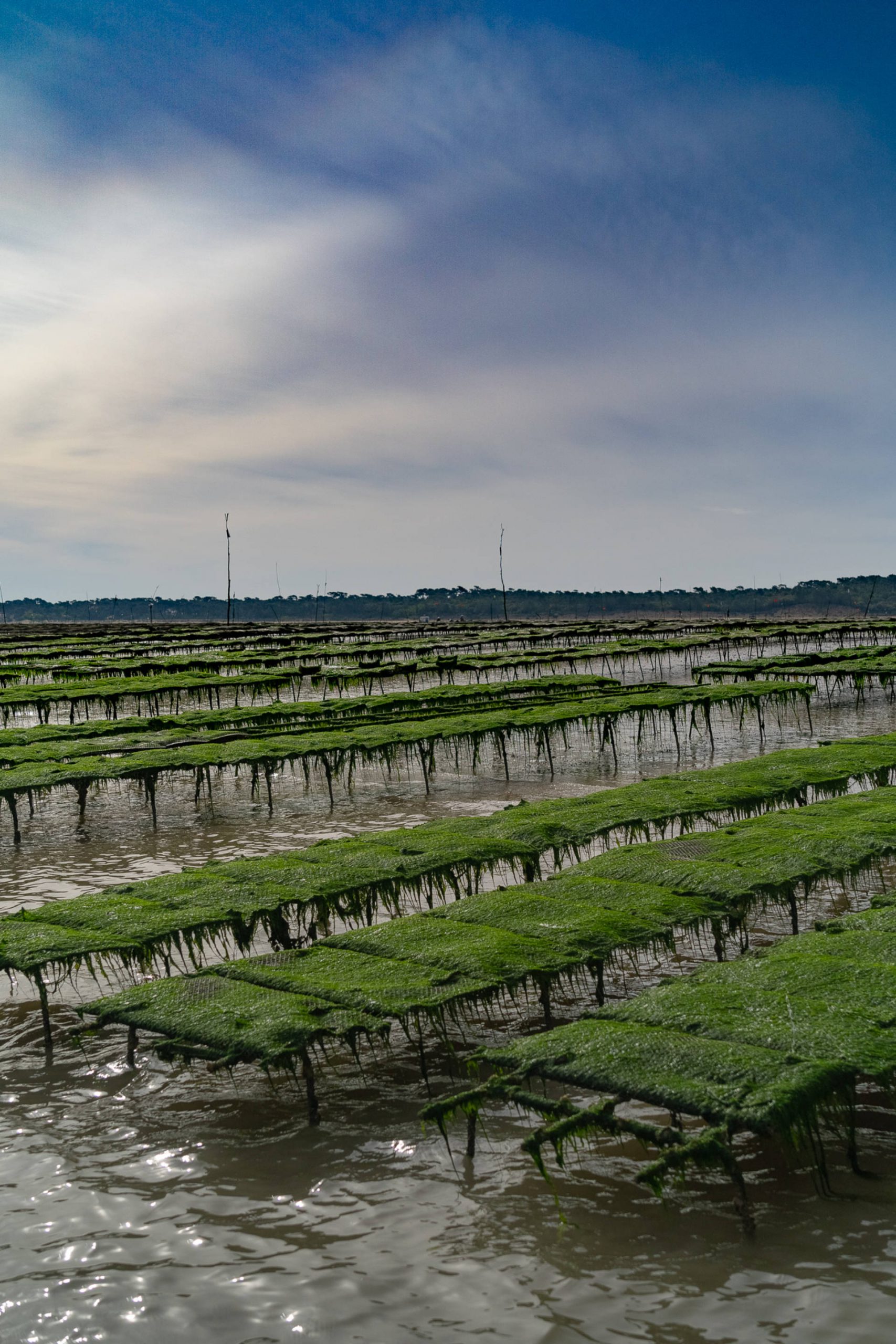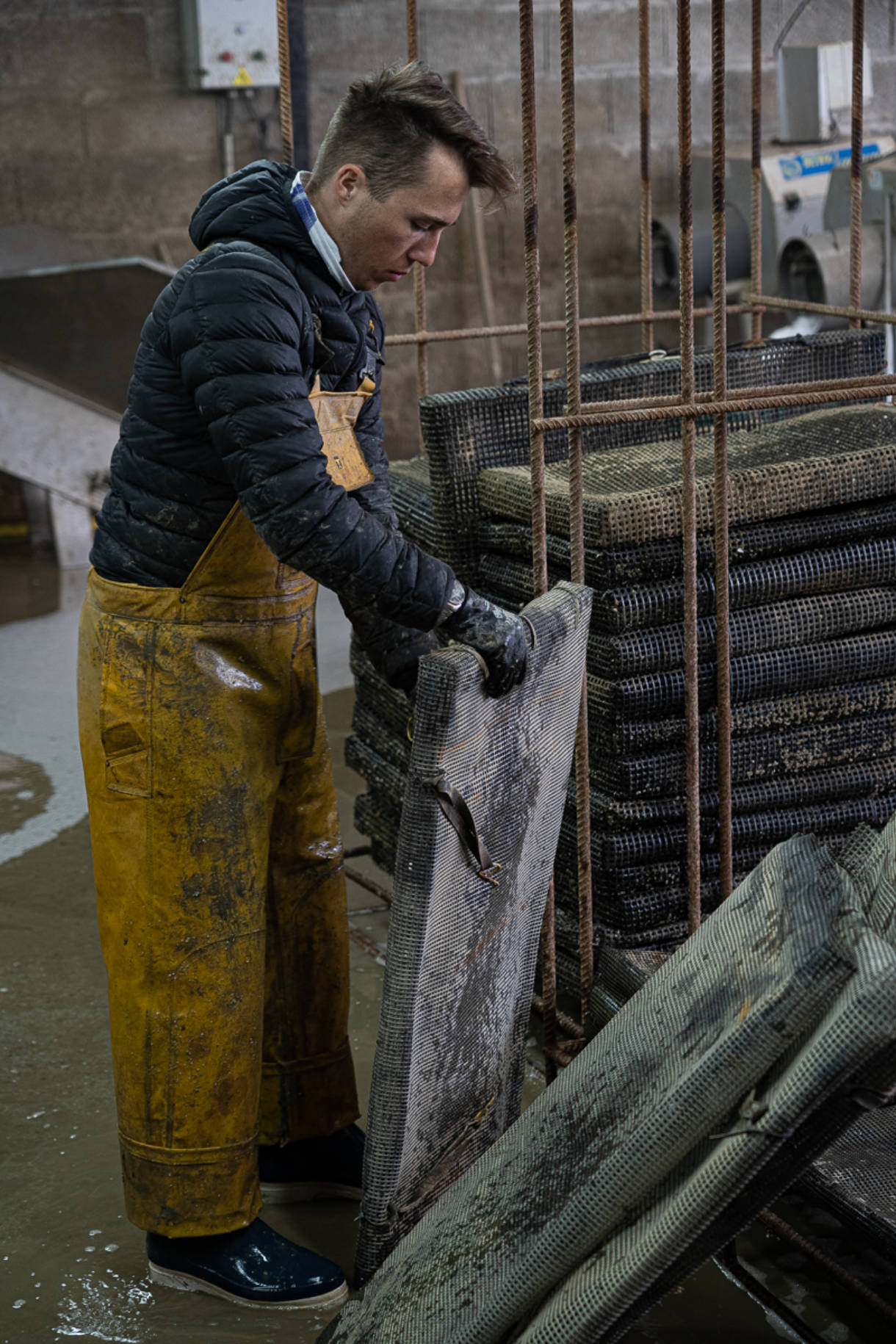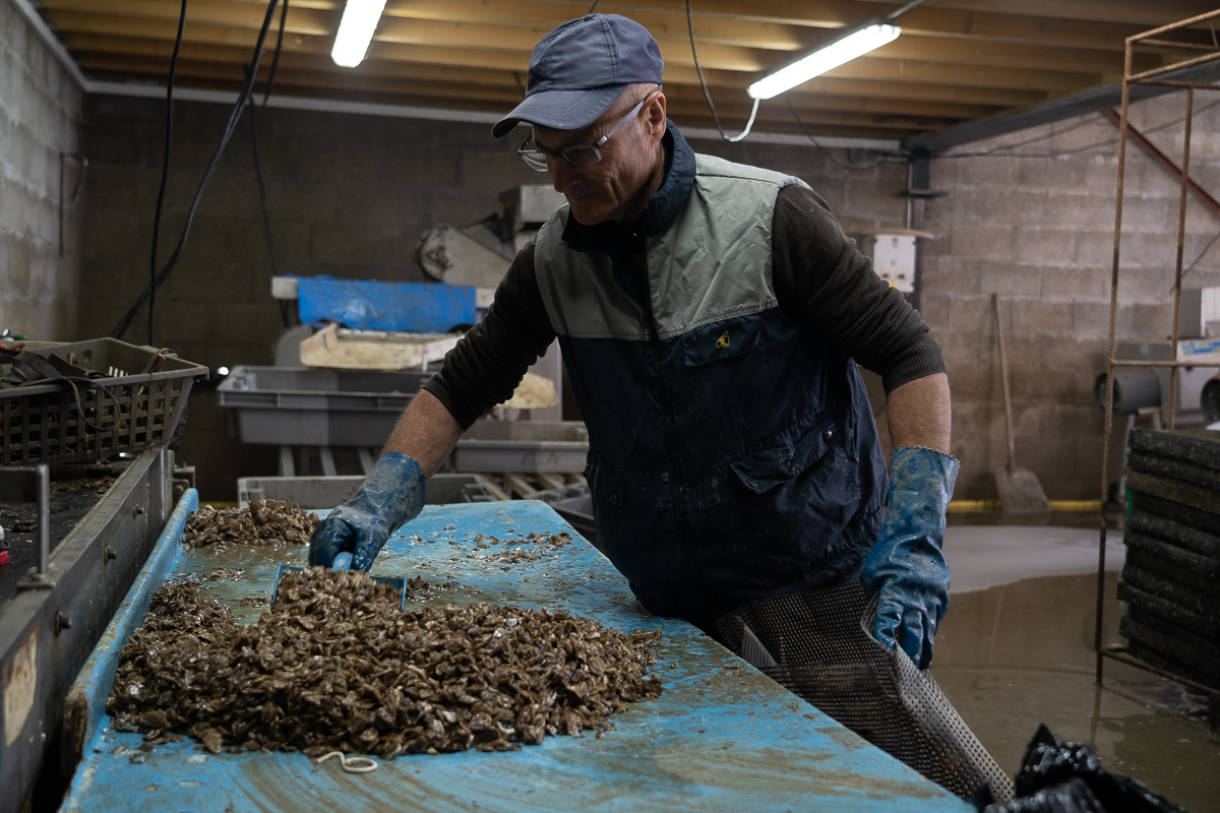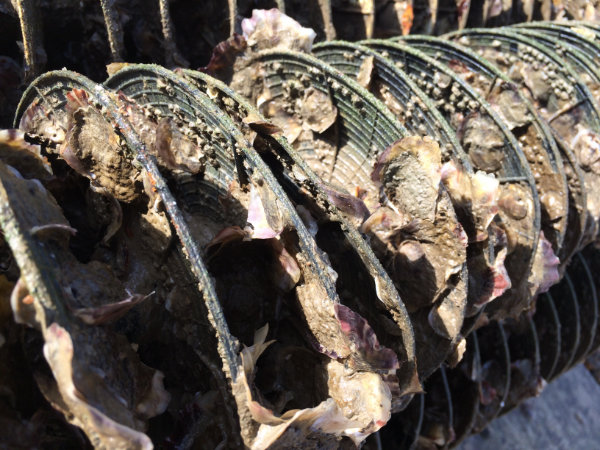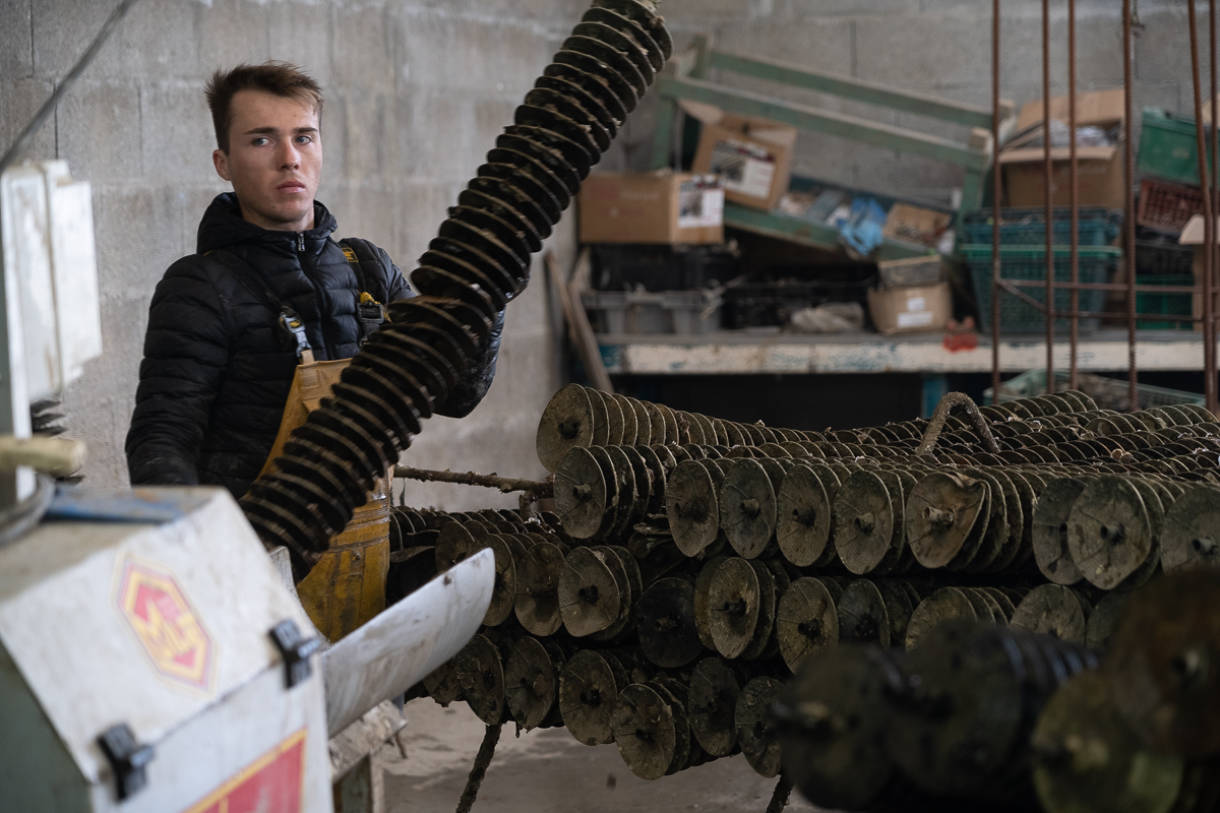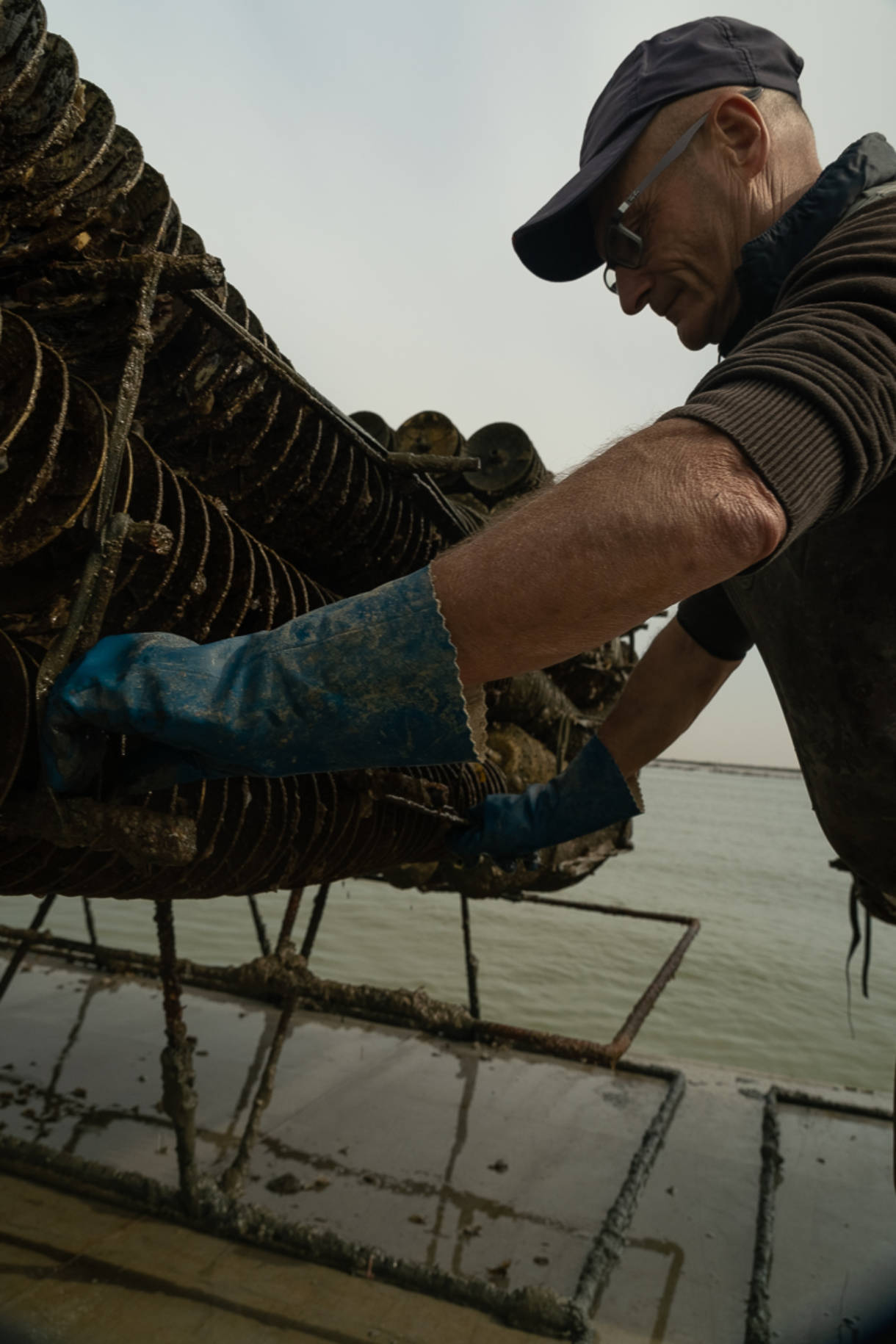 Raised in meshed bags, the oysters are turned over every month for a betterand more harmonious growth. This is how the oyster « Fine du Galon d'Or » is cultivated. But in the same way as the wine derives its flavours from the barrel it matures in, the « Fine du Galon d'Or » develops its characteristic taste appreciated by connaisseurs from the Pertuis de Maumusson whose currents take care of its growth for four years.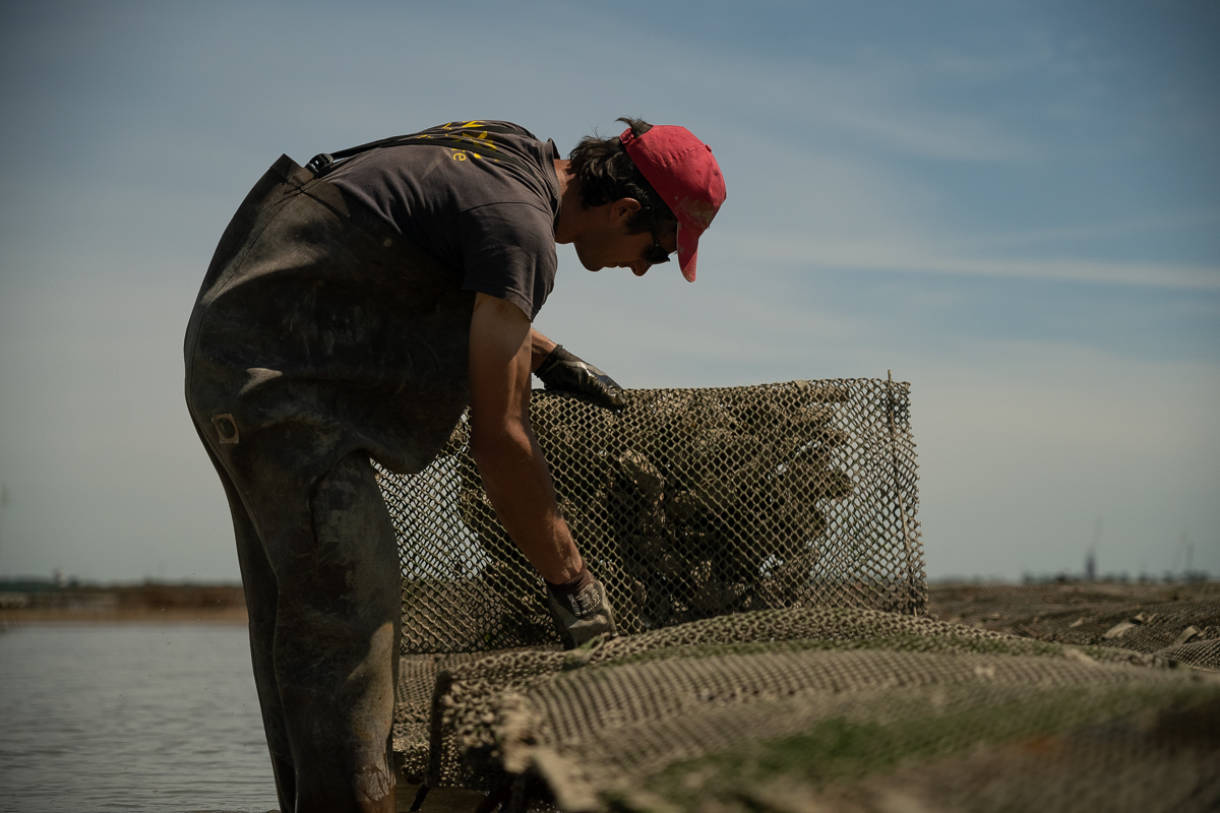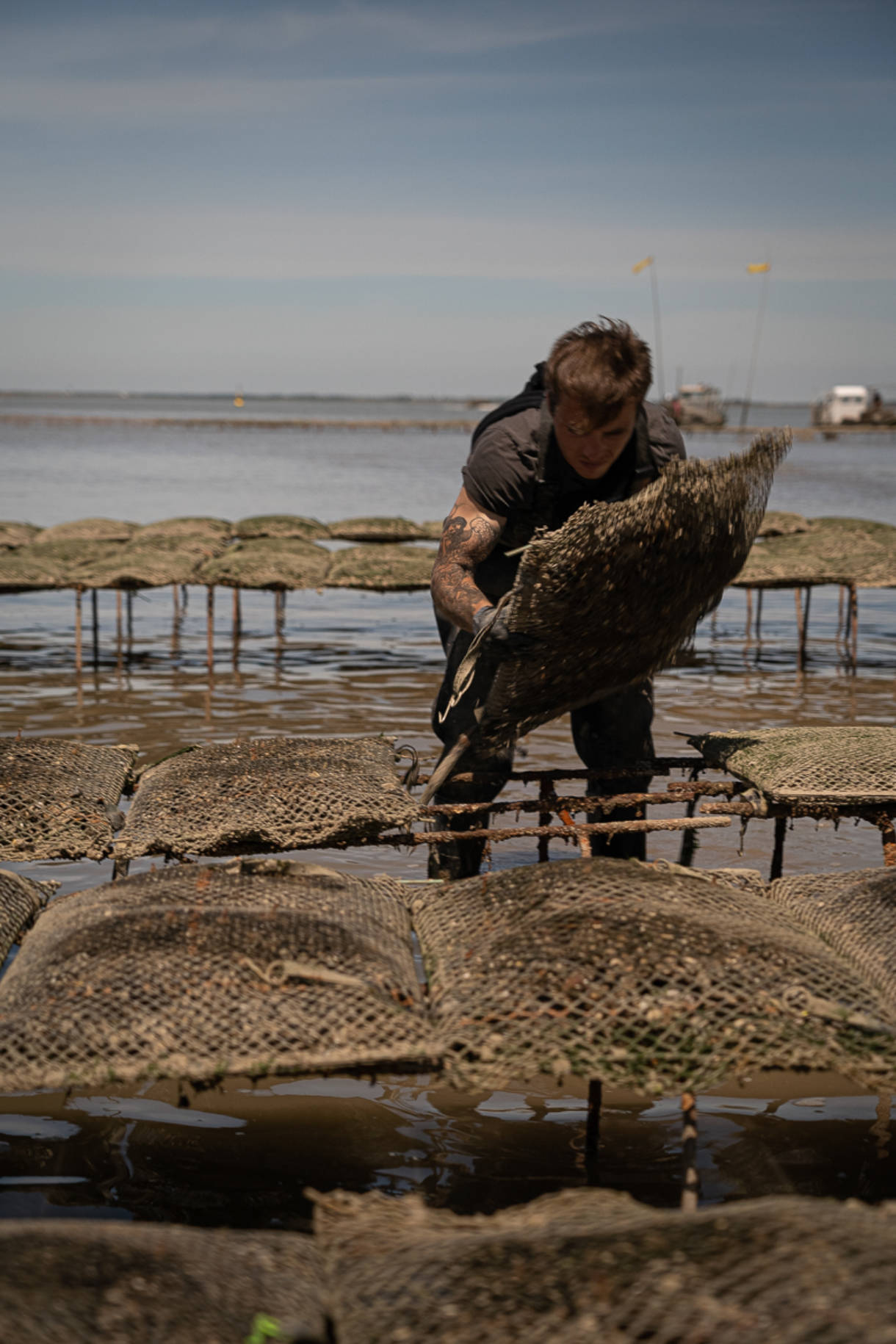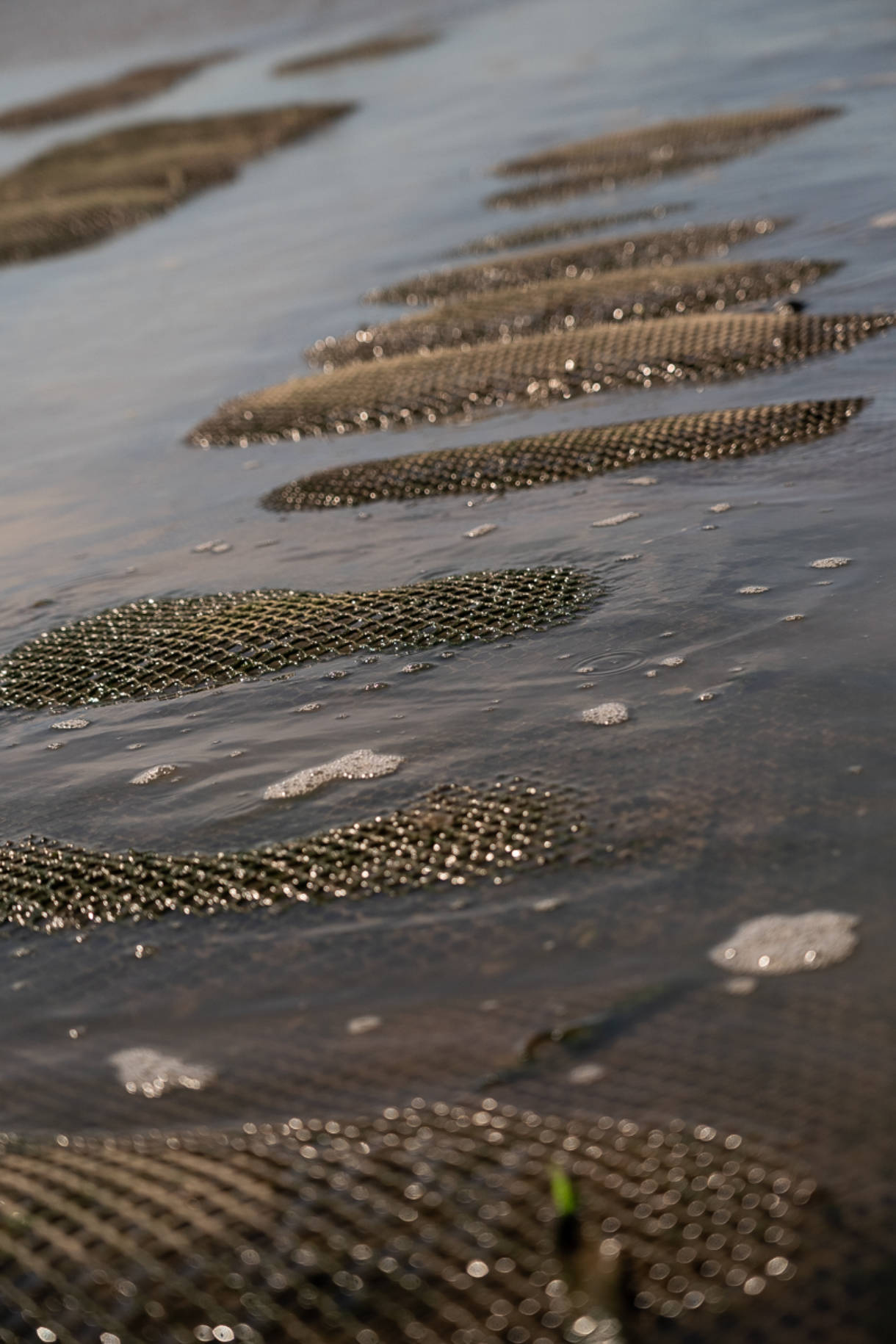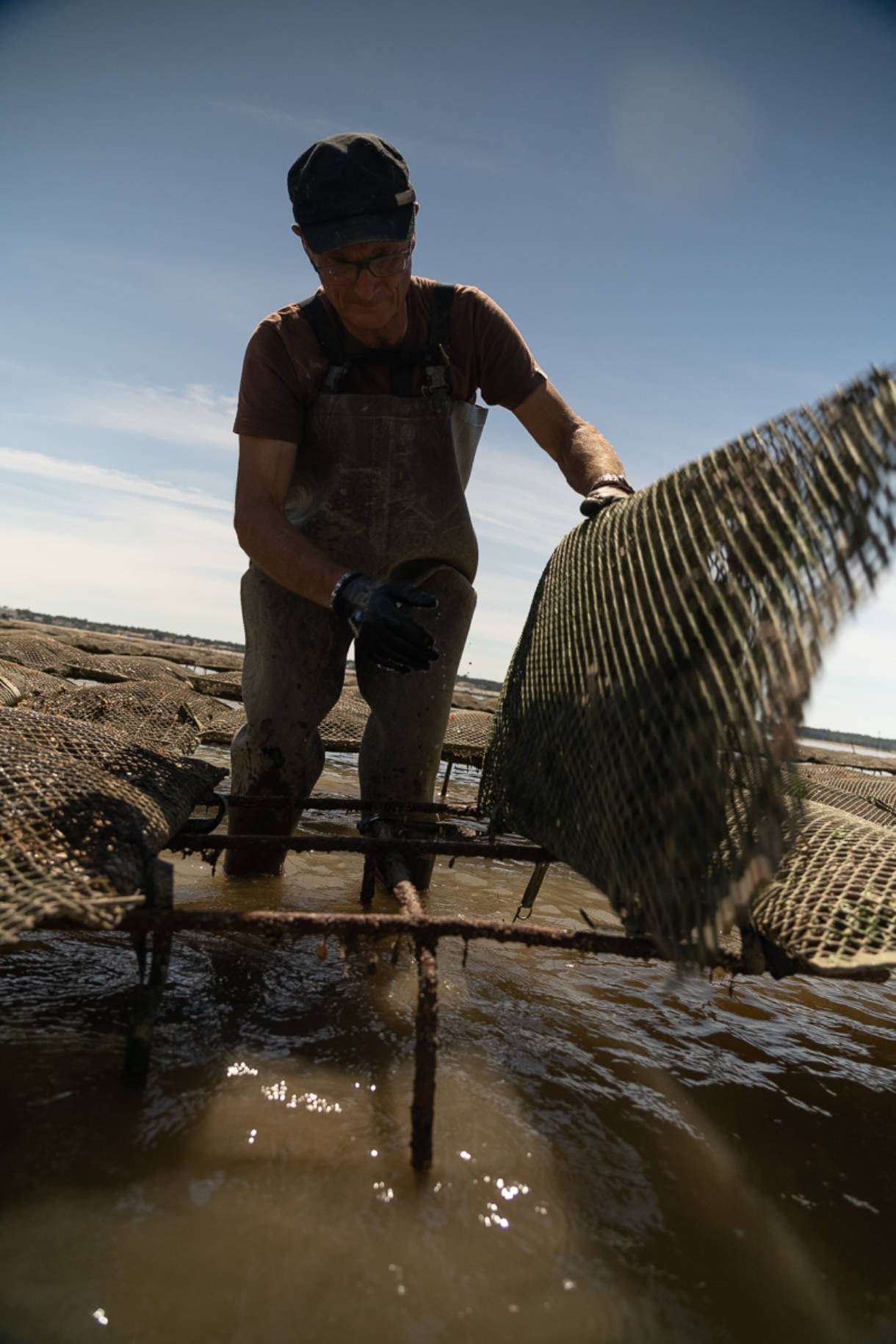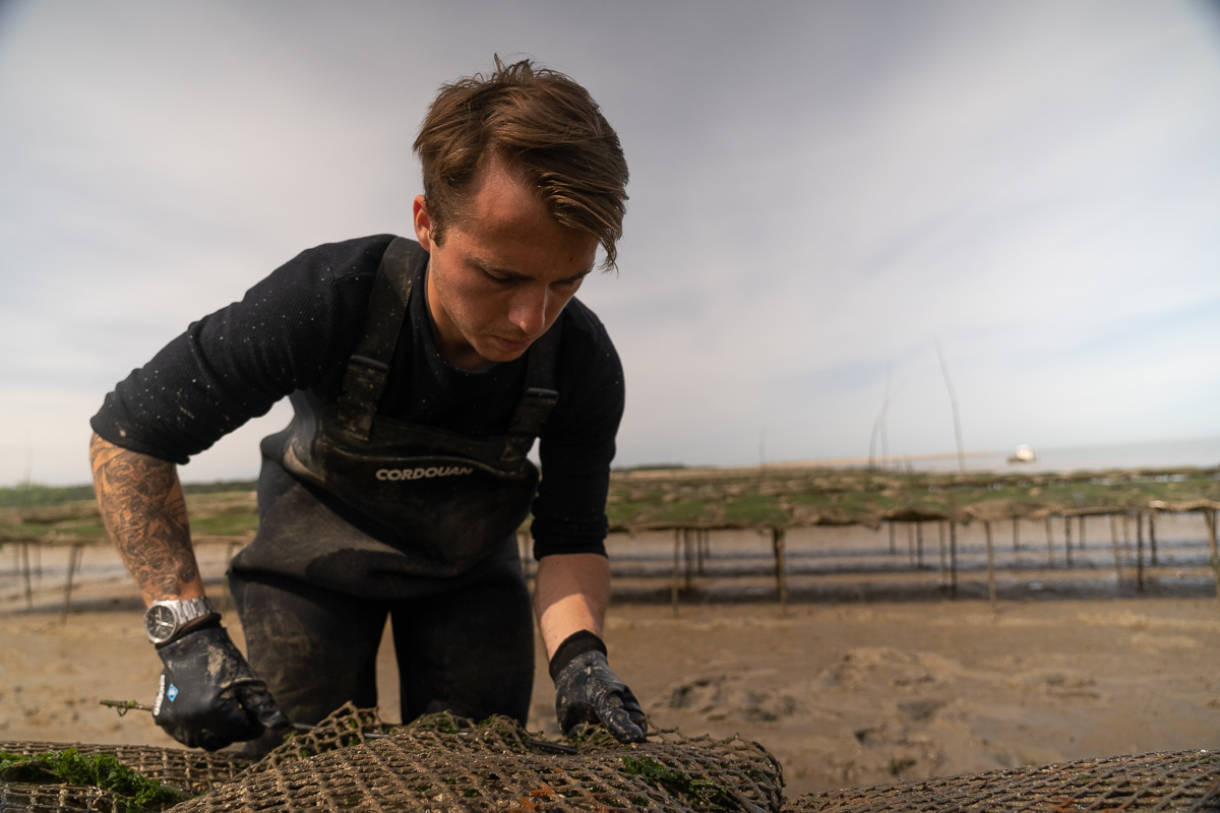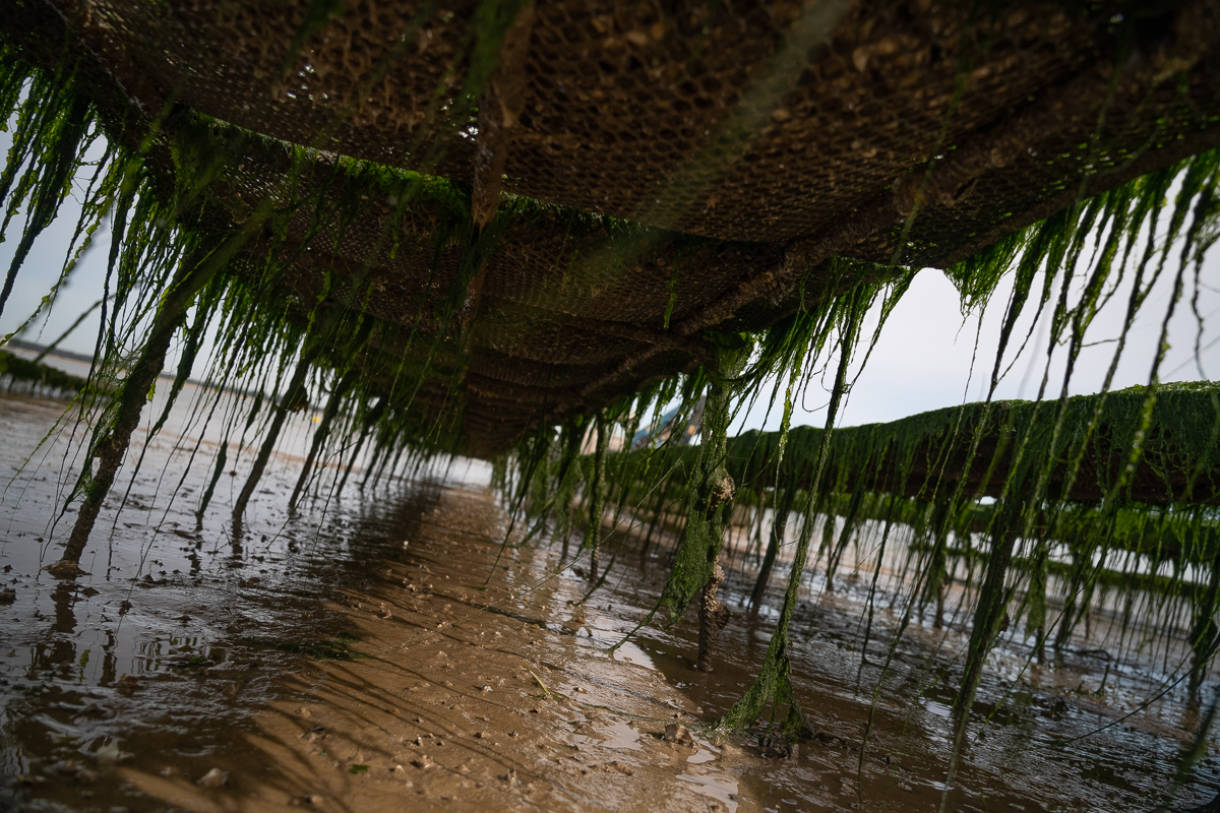 Savoir-faire is the outcome of curiosity and experiments. Thus, when Guy POGET heard about new concessions available in Normandy, he learnt to manage with the sandbanks of the bay de Veys on Utah Beach, the gales which damage the collectors etc..But being tenacious, he started his first farming experiments which were crowned with success. Nowadays, part of the production of Maison POGET starts to grow in the sheltered fertile estuaries of the Marennes-Oléron basin . Then the oysters set off to the coasts of Normandy as for a seasonal migration, to be exposed to the wild waves which will whiten and polish their shells and offer them a remarkably rich food .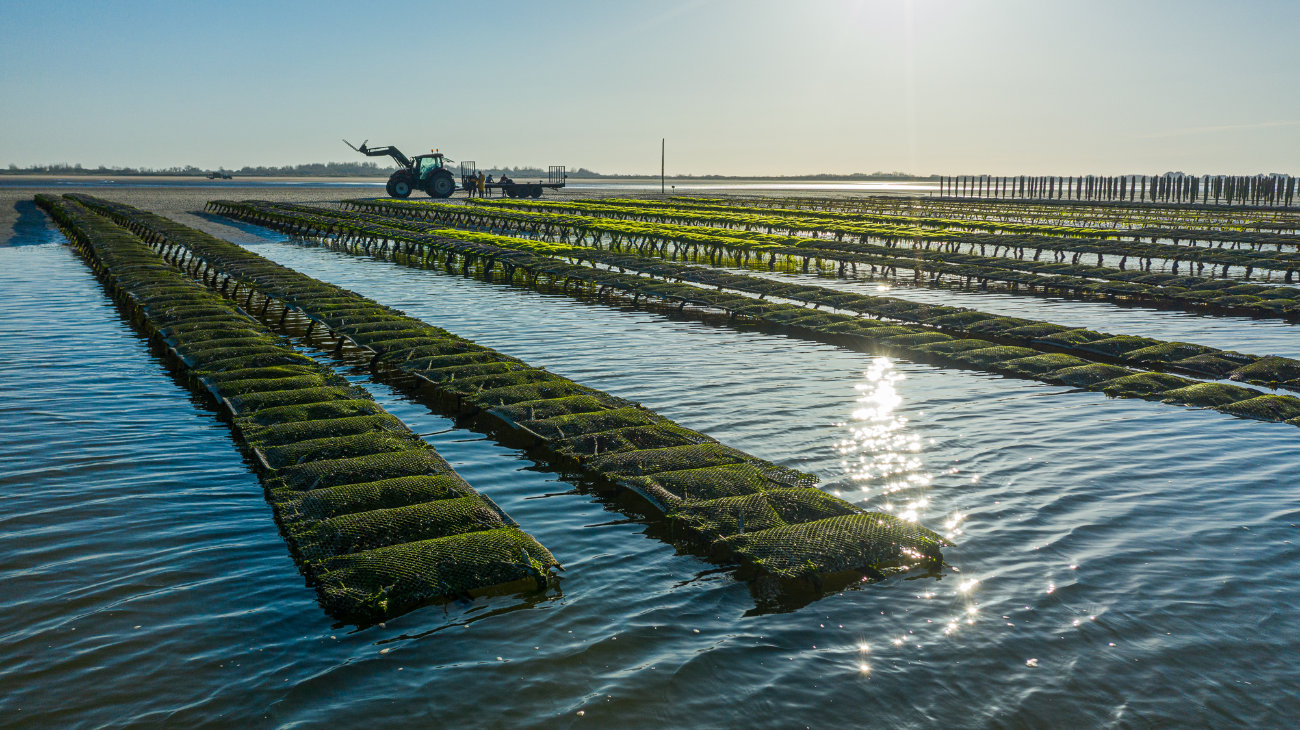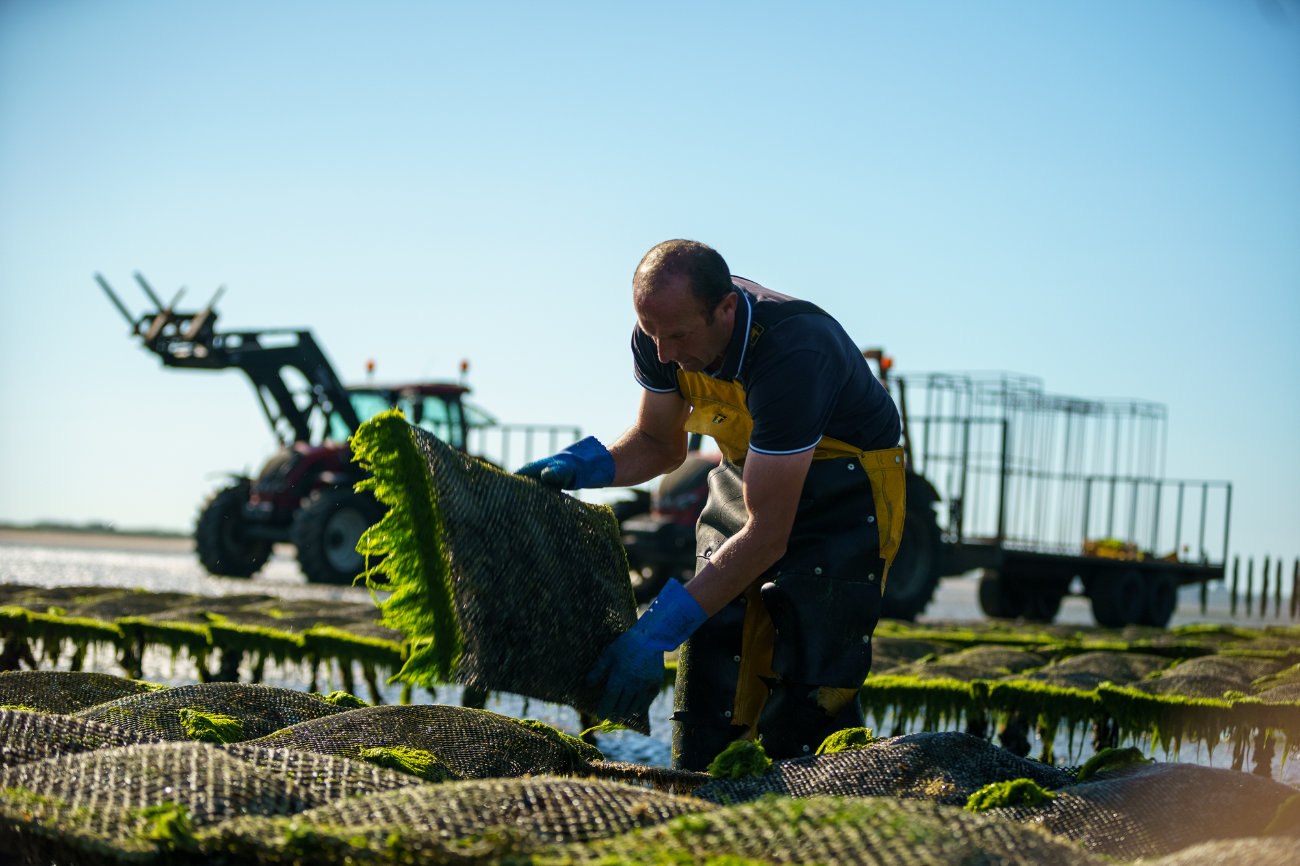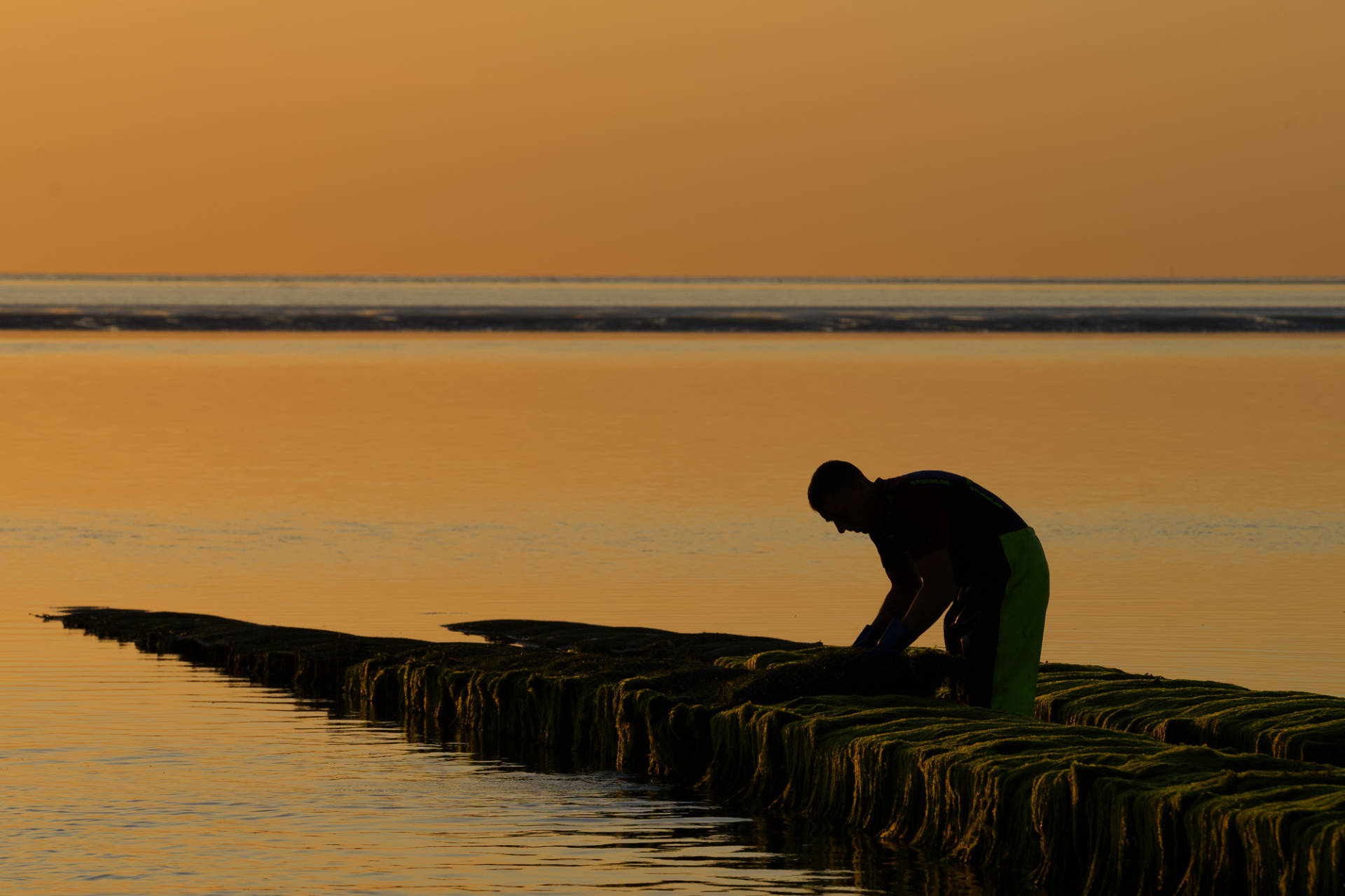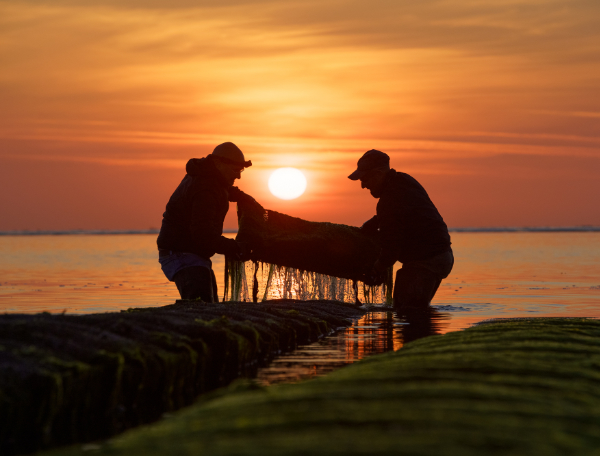 In september the oysters are shipped back to Charente-Maritime so as to finish maturing in the « claires », the clay ponds that will shelter the shells for a few weeks until april. This is when the special phytoplankton-« navicula ostrea » is likely to come up and give the gills the characteristic green colour only found in that area. This is how the Special Oyster « 1750 » is born, the child of the rough seas on Utah Beach and of the calm waters of estuaries of Charente-Maritime. An exceptional product created both by the sea and the « savoir-faire » of the POGET enterprise.